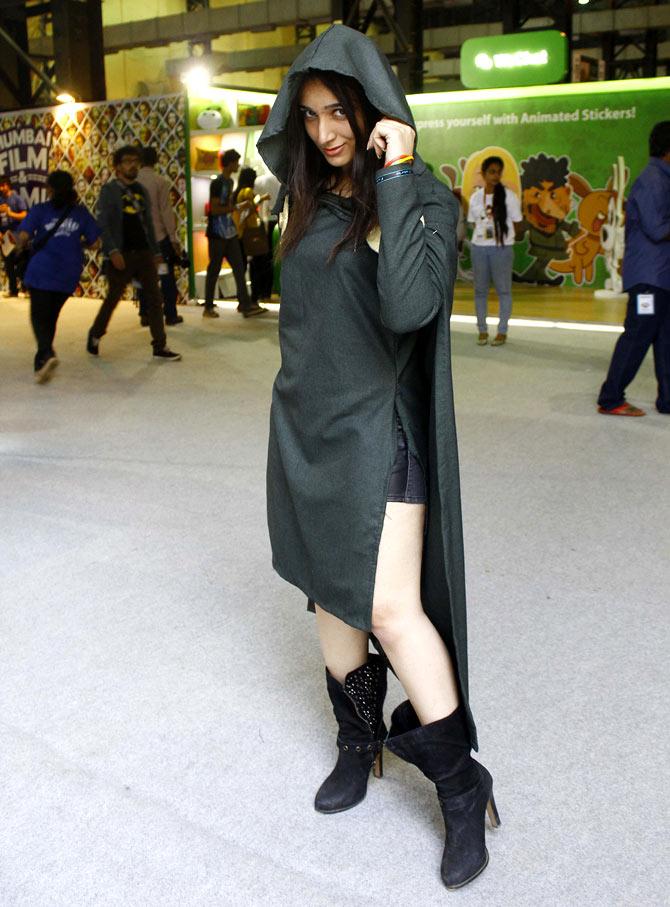 Crazy and silly to downright awesome — these women and men went through considerable efforts to stand out in the crowd. Photographs: Hitesh Harisinghani/Rediff.com
One of the main attractions at Comic-Cons around the world are cosplay (short for costume players) competitions in which participants dress up as their favourite character from a movie or a book (or even a video game).
So who showed up at the Mumbai Comic-Con?
This young lady, pretending to be the Marvel supervillain Dr Doom… minus the mask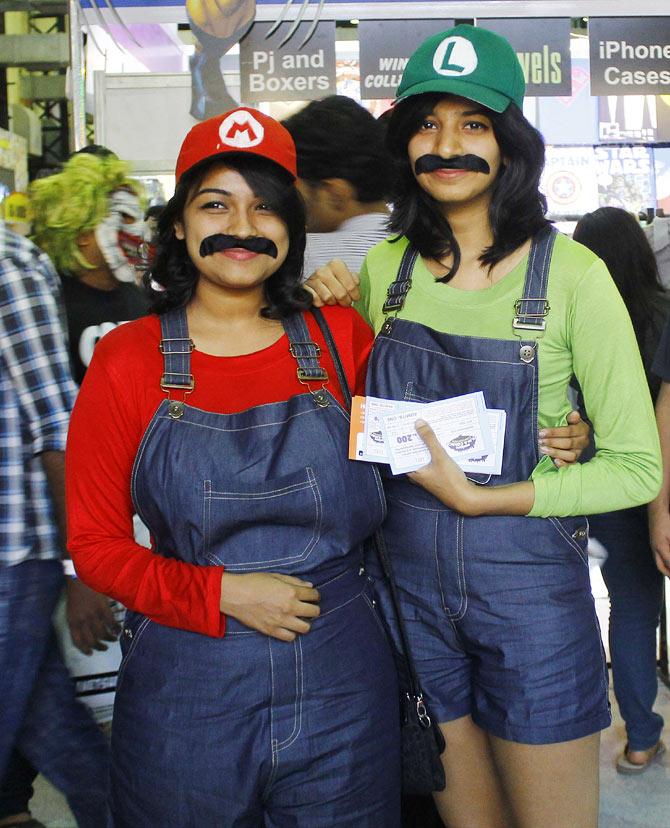 These two girls nailing it as Super Mario and Luigi!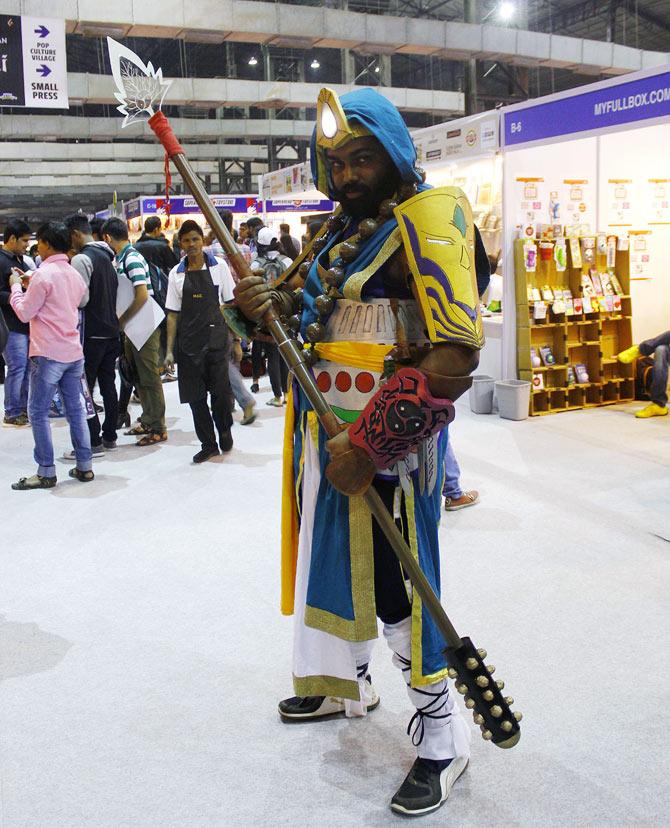 Then there was The Monk from the roleplaying game, Diablo III. (It took him e-i-g-h-t months to design this costume)!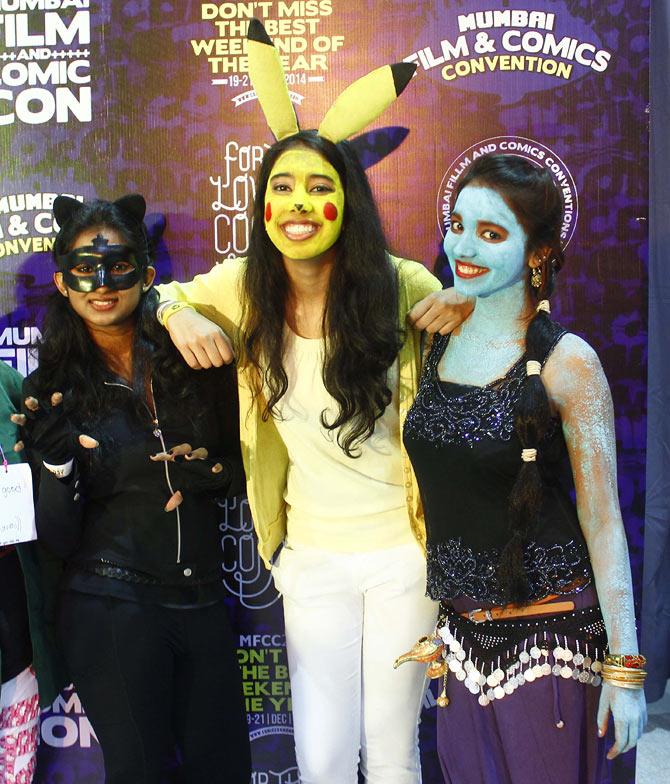 That's Catwoman, Pikachu and Genie evidently having a great time!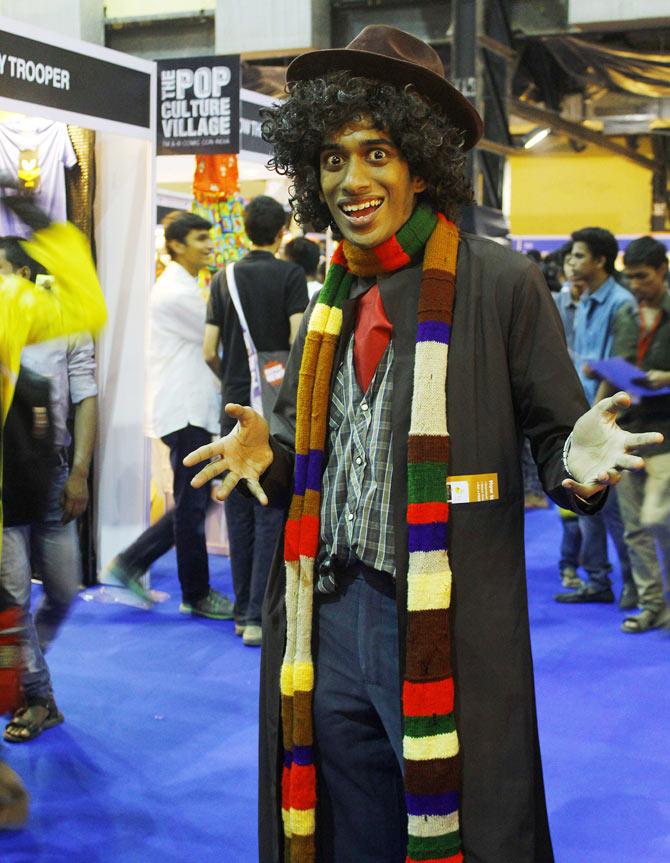 This young man was dressed up as The Fourth Doctor from the popular BBC science fiction TV series Doctor Who.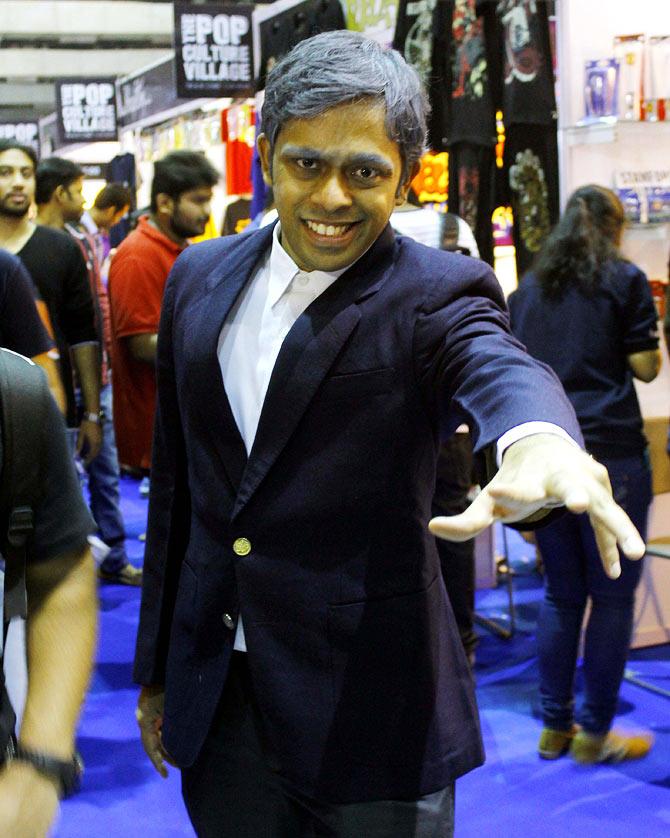 And this one was The Twelfth Doctor who is originally played by Peter Capaldi in the TV show.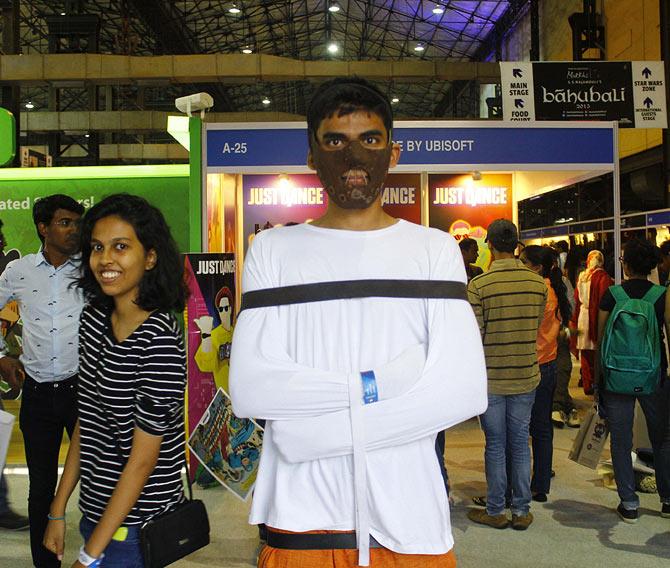 Bane happened to be there… though Batman wasn't anywhere to be seen.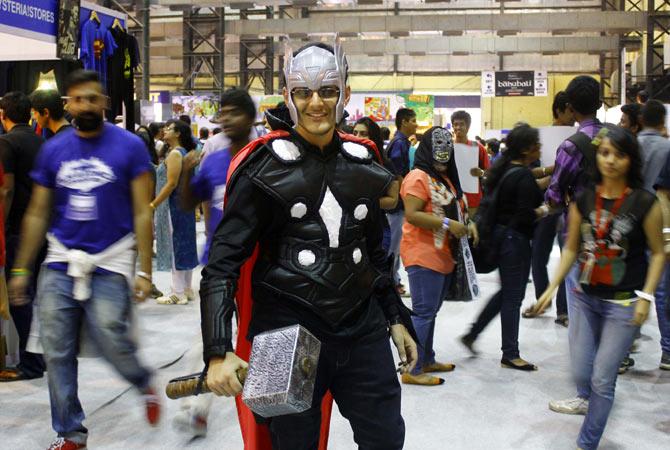 Then again, there was Thor so we weren't particularly worried!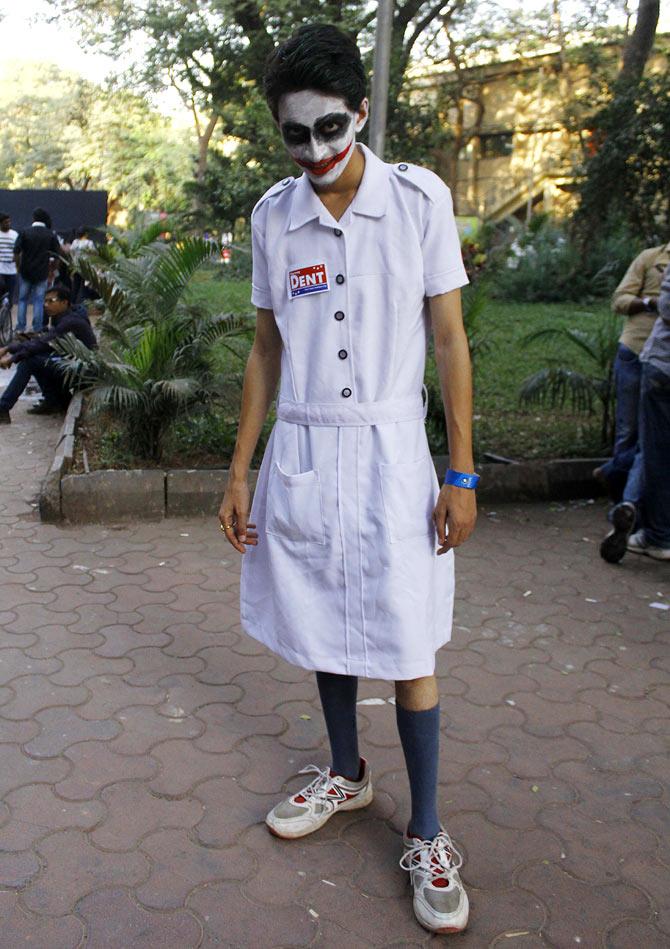 Yet another Batman villain, Joker, made his presence felt.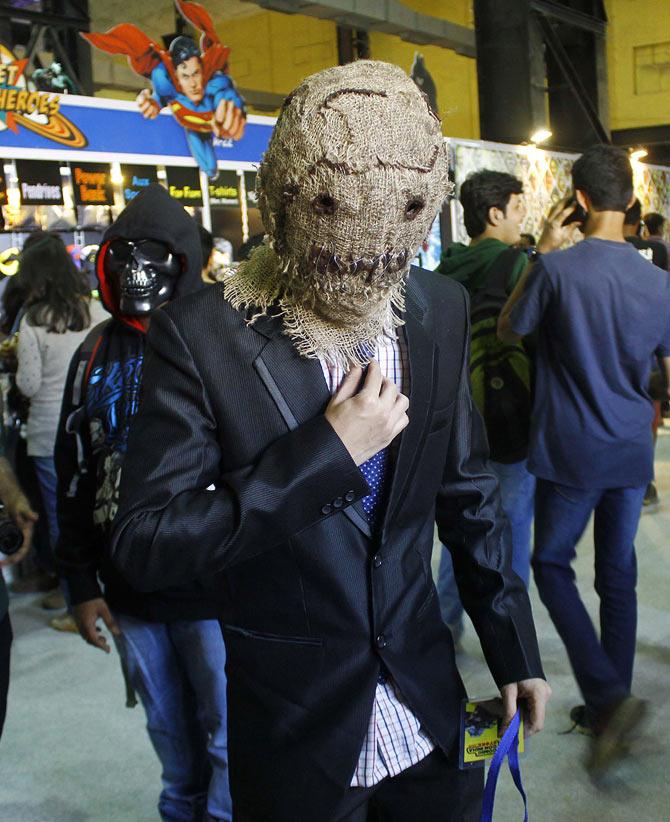 As did Scarecrow, also a Batman baddie!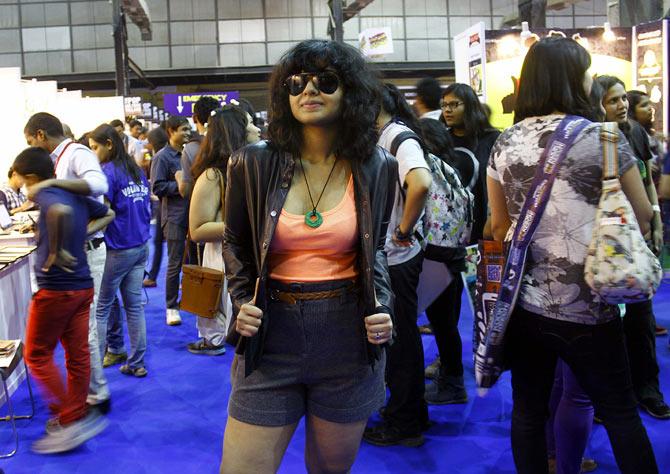 That, with a slight stretch of the imagination, was Lara Croft…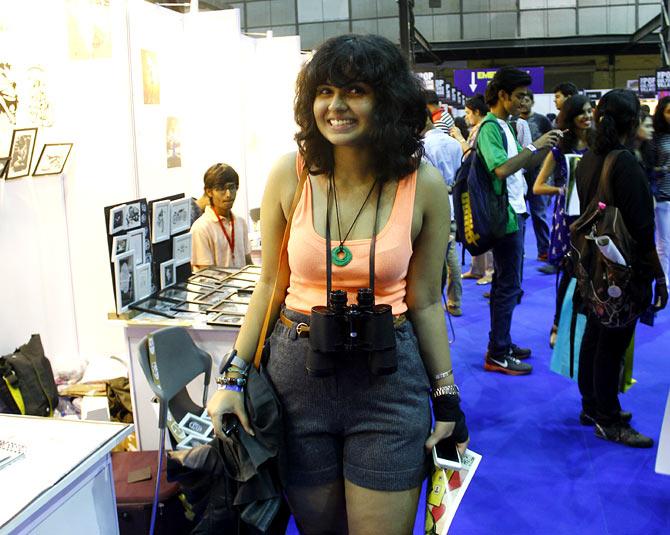 Who we tragically mistook for Dora, The Explorer!
Sorry 'bout that!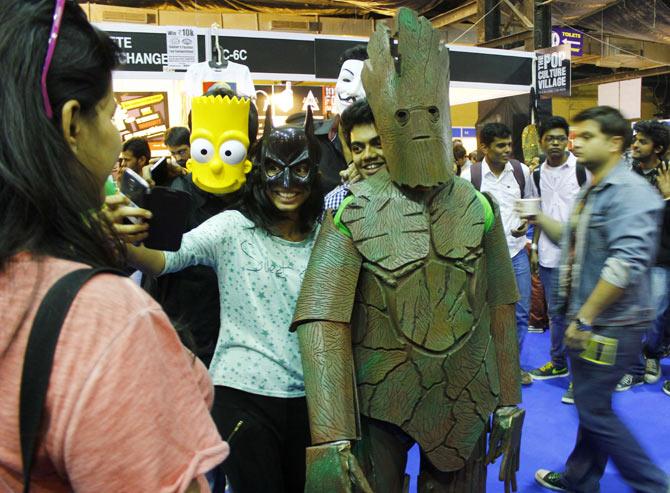 Groot was there too. And all he was willing to say was: "I am Groot!"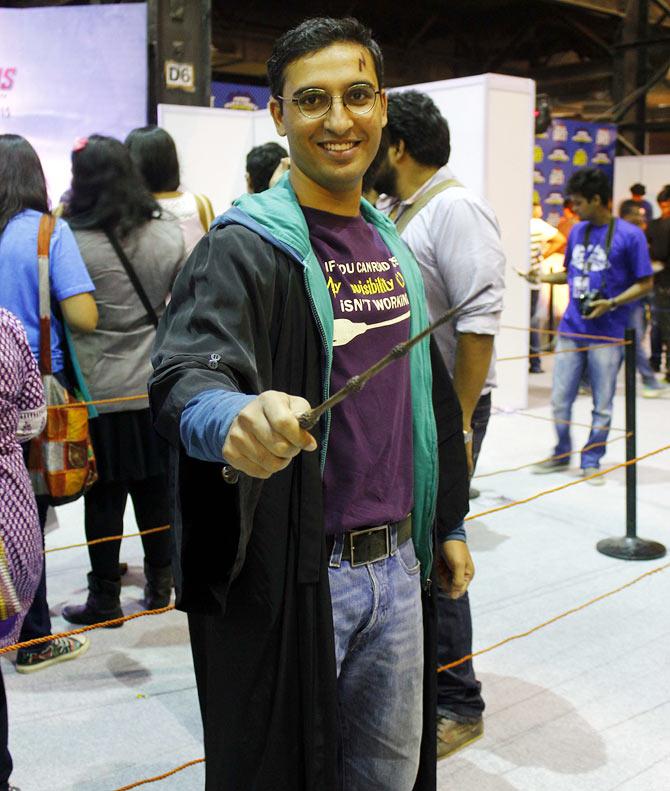 But just in case anything went wrong, we knew we could count on Harry Potter!
Because really, there's nothing that can't be fixed with a little bit of magic, is there?
Mumbai Comic-Con will be underway till Sunday, December 21 at the Bombay Exhibition Centre at Goregaon (E) in Mumbai!